25 digital marketing tricks to increase your income
May 5, 2019
They are the best techniques of professionals to boost your online presence in all areas: in networks, in SEO positioning, in your SEM campaigns, in your blog, in the construction of your website, in the catalog of your online store …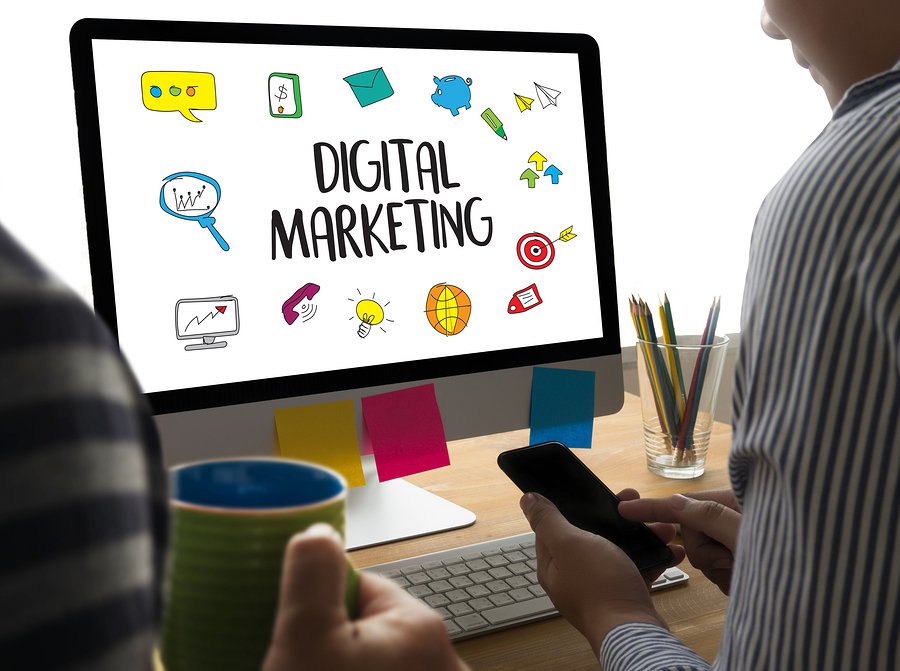 EVERYTHING STARTS FOR GOOD POSITIONING
To be present on the Internet, you must be well positioned. And that positioning is given by the keywords with which your audience seeks you and with which you must define your business.
To find those keywords you must "sign up in Google Adwords and search for the campaign planning tool. When you enter your keywords, it will tell you which are the best combinations of what you are looking for. For example, if you write, I sell tulips, I can tell you, eye, that what you are looking for on the Internet are yellow tulips. That is, the product or service you want to sell, tells you which is the main owner that you should be clear when building the web, your communication on social networks and everything that will define your presence on the network, "says the expert Antonio Bernal.
EXPLAIN WHAT YOU ARE DEDICATED TO
"Once I know what keywords I have to use, I build the web or the blog. It is very important that it is optimized, well constructed. In the first sentence, I have to describe what I do: We sell flowers in Barcelona. This headline is important to be in the first sentence of the website; in what is visible to the people. And in the part that people do not see, in the meta description, the same, although in a more detailed way, "recommends Bernal.
WRITE ALWAYS ORIENTED TO SEARCHES
"Everything you write and publish must be search-oriented, that is, you must publish content based on criteria that are in demand through the search engines. Google values ​​that you want to offer answers to questions that have their users and gives a greater overall score to the entire domain in terms of SERPS (search engine results) and positioning, "says Dean Romero, blogger on SEO and online marketing blogger3cero. com, that to know what they are looking for and where our clients are, in addition to "Keyword Planner (by Google itself), other tools that we currently have and that are much more effective, such as KeywordTool.io".
BE ORIGINAL AND LOCAL
"It is very important that you do not repeat the messages of the leaders of the sector. If you sell furniture, you can not repeat Ikea messages, look for a different option. Think about what you can do with your resources to create a similar strategy. And above all, think about geolocation. Look at the trends related to your product, but especially with your city. For example, a company that sells or rents elevating platforms, construction material, must take into account the searches related to your business in a specific city. Where it has its headquarters or its facilities, "says the founder of Tthegap.
SEEK SYNONYMS OF KEYWORDS
Yes, writing with a rich vocabulary instead of continuously repeating the keywords has a prize in positioning. It is what is called semantic SEO.
"It's using synonyms and keywords related to the theme. Google has databases capable of identifying all the synonyms of any word and asks us to enrich our language instead of always using the same word, as was done in the old way. If we are talking about increasing web traffic, we can talk about increasing traffic, growing, increasing … we are using different synonyms. That way we even increase the possibility of positioning more keywords and Google understands that we have used a much more natural language, "says Miguel Florido, marketing and web blogger and professor.
EXPLODES LONG TAIL TO WIN QUALIFIED TRAFFIC
"The long tail or long tail keywords are a little longer than usual, through which users define a more precise search. For example, a short search would be Madrid cars, a long tail search would be: where to buy a Seat Leon in the center of cheap Madrid, explains Dean Romero, and recommends: "To take advantage of the long tail it is best to use it from day one of Birth of a blog for keywords with searches of up to 5, 6 or 7 words. A very useful way to get these precious keywords is with the SEMrush tool, setting a filter of the type: exclude> keywords> less than> 5. In this way we will begin to rank practically from the first day by attacking terms of very low or zero competition".
FIND RELEVANT ISSUES
"One trick we use to search for topics to include in a content is to add the asterisk to the beginning of the keyword. Suppose I go to the Google search engine and tell him to travel to Madrid for a weekend. To the word 'travel' I add an asterisk at the beginning and I get sections or topics that Google considers very relevant. If I include those sections within my content, it will be very positive and it will position me more quickly. It's a very simple trick to apply and it's going to bring a lot of traffic, "explains Miguel Florido.
USE ADVERTISING AS A TEST
Advertising not only helps bring visitors to our website, but it is also an excellent tool to test our online presence. "If you have few resources, I would focus on immediately testing an Adwords campaign, with a very small print, of 80 or 100 euros, to see very quickly if everything you have prepared is working for you. It is going to give you a lot of information, and very good, because it allows you to see what the people who have seen you on the Internet have done, you are going to advance more than if you start to build a profile in networks and write, which will cost you more get results ", comments Antonio Bernal.
The advice of the founder of Tthegap is that every two months, take advantage and measure what happens in relation to SEO, "spend 70 or 80 euros on advertising in Adwords, because that way you can see very well in the analytics of the visits by what words are you coming, what have those who have come to your page … and you can go adjusting, because Google is something dynamic that changes permanently. Adwords helps you see in the digital world how your customer thinks and looks. "
Another key tool to analyze your strategy: Google Search Console. Integrate it in Analytics to make a test of your SEO strategy, since it allows you to see what people are doing that comes to you by SEO, not by Adwords.
LABEL WELL THE PHOTOS
Yes, the way to tag the photos of your websites is also key to be more relevant. "To position them better, we will try to escape from titles like IMG-0235.jpg or DSCF- 2345.jpg and briefly describe the content of the image. As a reference we can take the scheme of brand-product-color.jpg.
For example, nike-zapatillas-running- rojas.jpg ", explains Lúa Louro, frontend designer and developer specializing in WordPress. "In addition – it adds -, it is convenient to avoid the numbers, the letter ñ, the low bars (_) and other signs. If we want to show several images of the same product, so as not to repeat the same title and instead of using numbers, we can refer to the point of view, size, novelty … For example, channel- colonia-entera.jpg, channel -colonia-detalle.jpg, channel-colonia-lateral.jpg ".
ARE YOUR IMAGES FRIENDLY?
"By adding an image on our website, both in the product catalog of our online store and elsewhere, we will have different configuration options. First the url, which should be as friendly as possible. So, you should avoid errors of the type www.miweb.com/product-ID = 102? 21LjMds and improve your positioning with correct URLs: www.miweb.com/sneakers/ nike / running / nike-zapatillas-running-rojas.jpg " explains Lua Louro. That adds: "The next step is the title: here we could put the title of our image, without scripts. Example: Nike running shoes red. And, finally, the alternative text (popularly known as alt and which, although it is not visible, is taken into account). Here you must put a brief description of the photograph. Example: Nike running shoes red / Red Nike shoes for runners ".
TAKE ADVANTAGE OF THE POWER OF MICROFORMATES
If you notice, in some search results, Google shows rich texts. For example, if it is the page of a product or service, you can show us the price and the valuation of people through the well-known stars. Improving our visibility
"It is Google that decides what results to do and which do not. For example, in the valuation microformats (the stars) comes into play the behavior of our client on the web. If the client values ​​the product he has purchased, the possibilities for the microform to appear for that product increase, "explains Lúa Louro.
Although "to date we do not have a clear information on what criteria Google follows to make these decisions, we can help you to show our content enriched with them.
In this link you can see all the microformats that exist. And if you work with WordPress, you can install the free All In One Schema.org Rich Snippets plugin to configure the microformat you want to apply to each product; It is in the official WordPress.org repository. "
AVOID COPY-PEGA OF PHOTOS
The novelty and the original when building a catalog are also important to highlight. "A common practice is to import the chips of the products directly from the database of the supplier. Ideally, the optimal thing would be not to do this, but to create a card for each product with original content and that is not repeated anywhere else. This is not always possible, since there are cases in which, for example, only the color varies from one product to another. What we should try to do is to avoid the action of copying-pasting any text and trying to elaborate it in such a way that it is not a carbon copy: to tell the same thing in a different way ", explains the designer.
SAVE WORK TO GOOGLE
Using files of the robots.txt type. This type of files serves to prevent search engines from indexing certain pages, to block access to files and directories, to prevent duplicate content from being indexed, or to indicate the path of the sitemap.xml file, which helps crawlers to read the file. Web. The spiders in charge of tracking our websites have a time value assigned to our site and if we tell them which pages are necessary to track, they will focus on those that we consider most important for our strategy.
We have to think that, by default, in a web there are many files with irrelevant content (the bigger the web, the more content of this type). In addition, having a properly configured robots.txt file contributes to the security of our website, "says Lua Louro.
ALLOWS USERS TO LEAVE COMMENTS IN YOUR CATALOG
"All kinds of interaction with our website helps us, in one way or another, to improve our positioning. On the one hand, each new comment is a small content update for Google and although this can not be considered (for the time being) a relevant SEO factor, we should not neglect the effect that the reviews on products of former customers have on those undecided buyers: encourage purchase and help build trust on our website and our products. The comments, reviews and evaluations influence the purchase decision and, therefore, in the CRO ", says Lúa Louro.
PROMOTE REVIEWS ON GOOGLE MY BUSINESS
If you have a physical point of sale, you should not overlook the power of geolocation. Since Google always tries to offer the best results to its users, when someone searches, for example, a sports store through mobile the search engine will offer the business closest to him. Maybe yours will appear without you having requested it, but it is convenient that you make the most of that presence. "We must ensure that we show the maximum possible information about our business: exact address, opening hours, description of our SME, careful photographs of our establishment, website, telephone number …
Once all these options are configured, we must answer each and every one of the reviews that may appear there. In fact, it is the reviews that we must encourage among our clients. How? For example, in a hotel, at the time of checkout, we can take advantage of reminding the customer that you can help us by sharing your experience in the networks in which we are present, in addition to Google. The reviews are the most important thing about Google My Business ", explains Lúa Louro.
USE THE ADVANCED SEARCH ON TWITTER
"With the advanced search we can get to know our audience much better. For example, we can monitor who mentions us. Most of us use the notifications to know this information, but you have to think that not everyone mentions your account when you share a content of your web page or blog and thus we lose the opportunity to interact with professionals that are still sometimes relevant. It's as simple as putting the URL of your web page in the advanced search and Twitter offers you a list of people who have shared something of yours, "says Miguel Florido.
PUBLISH IN NEWS AGGREGATORS
"Aggregators like Bitácoras and mktfan are very useful to get notoriety. With them we can reach other professionals with influence who seek valuable information there and then share it in their social networks. For example, Juan Carlos Mejía Llano is a professional who has more than 400,000 followers on Twitter and his main source of content he shares on social networks is the cover of mktfan. He sees it on the cover, he reads it and he shares it ", explains Miguel Florido.
As you can see, it is not about reaching the final reader, but about professionals who are going to act as speakers of our contents. But to be elected is not easy: "You have to get published on the cover. If not, we do not get anything. And whether we are there or not will depend on the votes of the users. In the case of mktfan, we will need 25 positive votes. To get them, you have to become a user of these platforms and create relationships with other professionals who are in them. Generate communication with them and a relationship of trust, so they can vote for you ".
RECYCLE YOUR CONTENTS WELL
Does Google penalize me if I repeat content? "You can refrite them, go around them or deal with them in another way, as long as you do not copy the same text strings," says Bruno Vázquez-Dodero, CM Classroom director and SEO specialist.
And that is, if we make a text change that is not substantial for Google, your spiders will go over and it will not improve our SEO. "You have to change at least 20% to make sure that Google takes into account the changes," explains Miguel Florido.
REDUCE YOUR CHANGES
Google may take a while to review your new content, since you've given it to update, several days and sometimes up to a week. "So that does not happen, we can use the Share Console tool and directly request Google to review the content. It is a practice that is used a lot from the SEO world for Google to review the information it has cached and update the changes. He will do it in a few hours ", explains Miguel Florido.
We can also have update problems when uploading content on social networks. For example, on Facebook "we try to update a content or change an image and after giving to share we keep appearing the previous version. I, investigating, saw that there is a Facebook tool where you can delete the old URL and enter the new information instantly and ready to share. It is done through this link. What you do like this is to ask Facebook to eliminate the old cache and update it, "continues Florido.
CREATE COLLABORATIVE CONTENTS
"In all the subject of positioning, one of the fundamental parts is to get links. And one way to do this is through collaborative content: if you have a blog, ask other bloggers or reference brands to answer a small question, provide two or three paragraphs that you will join later to create a content in which 20 people or 20 brands have participated. If the content is good, you will improve both your SEO and your presence in networks because you will have more visits and the participants will share it in their networks ", explains Bruno Vázquez-Dodero.
OFFER AS A GUEST BLOGGER
It is an idea similar to the previous one, but in this case it is about "contacting blogs and digital media that have more audience than yours and offering to give them a very elaborate, highly specialized content that matches your theme. And in the end, perhaps, in return you can link to your biography or your blog. This way you get to know broader audiences and get a link, which is the most difficult to get in SEO. The links of sites with influence, and that are similar to yours, Google understands them as recommendations and, therefore, quality content, "says Bruno Vázquez-Dodero.
GOOD FOR YOUR INFLUENCE
SEO experts speak of authority to refer to the prestige and influence of a domain that can be known through different metrics. The preferred one for SEO is Moz in which we can consult the domain authority (DA) or the page authority (PA).
"Any page on the Internet has an authority. And that authority is transmitted from its domain in levels to each of the pages that we are adding. And it is very interesting to create what we call the link juice or juice of authority, the transmission of authority to position pages with more strategic content for our objectives. It is very interesting to see which are our pages or post with more page authority and add links from there to others that we are trying to position. That is to say, to use the pages that have more authority to position others that are new or that, by strategy, we are interested in positioning better ", explains Miguel Florido. That qualifies: "And that link juice can be obtained both through internal links from our website and from external links of others."
SEND VISITS TO THE PAGES THAT LINK YOU
"It's one of my favorite tricks and I know that many people not only do not apply it, but have no idea that it works. Google is increasingly valuing the traffic factor. That is, if a page or url receives visitors, has many ballots to be considered a quality page. Based on this premise, when a web page links us, we can enhance the power of that link by sending traffic to the url station of that link. And we can achieve this in several ways: generating traffic with social networks or with tools like CTRBOX, which I am testing now. An example to illustrate the idea: if I have a marketing blog and links me to a sector benchmark like Enrique Dans, a good SEO practice would be to send visits to the url / post of Enrique Dans that links to my blog, "explains Dean Romero .